OSFest 8! Matt was honored to be Author Guest of Honor at OSFest 8, the Omaha Science Fiction and Fantasy Festival.  See pictures of the fun here.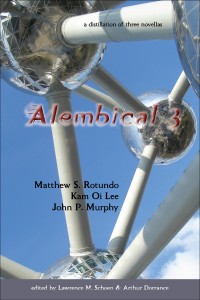 Now Available! "From Earth I Have Arisen," in Alembical 3 (Paper Golem)
Read "Doppler Shift" in Launch Pad, now available from Dark Star.  Also available for Kindle.
Read the award-winning story "Gone Black" in Writers of the Future Volume XXV, from Galaxy Press.
Meet "The Woman Who Hated Halloween," available from Damnation Books.  Also available on Kindle.
Matt's work is also featured in the anthologies below.  For Matt's complete bibliography, click here.