Archive for January, 2011
Last week saw yr. faithful correspondent do some more Hugo/Nebula reading, shove some mss back in the mail, and compose what he first thought was an extended blog entry, but which might actually be a neat little 2K article.
It's writing. It counts. Oh, yes, it counts. In fact, to make it official, here's a surprise appearance from Magic Meter:
So there.
Active week for Write Club:
Tier one reject from Dark Discoveries. Response time, about 10.5 months.
Personalized rejection from AE. Response time, 2 months.
Tier one reject from an agent on a novel query.
Aaaand a rejection from an agent on a requested partial.
Oof. That last one bore a particular sting. You know that thick skin we writers are supposed to develop? Yeah, still don't have it. Thank goodness.
Later, kids.

Reminder: The good folks at Intergalactic Medicine Show are doing their First Annual InterGalactic Awards, for stories and illustrations appearing in the magazine last year. If you're an IGMS subscriber, you're eligible to vote.
Hurry! Voting ends on January 31st.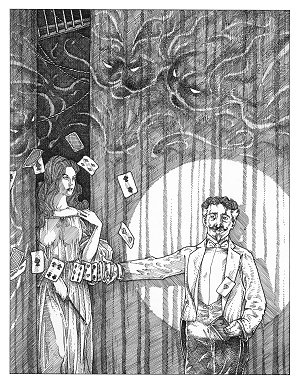 (Oh, and my story "Right Before Your Very Eyes," which appeared in issue #19 last year, would be eligible. Just sayin'.)

The (vastly overrated) Real World reared its ugly head last week, as it is wont to do. Still, I accomplished a few things: more Hugo/Nebula reading, some organizing of my office (a project that I expect will last several weeks), and jotting down a few notes on–of all things–time travel.
Hey, I'm a writer and a geek. We think about these kinds of things from time to time.
I might get around to posting some of these time travel thoughts, which I found quite interesting and illuminating. They might not be blazingly original, but they're at least new to me. As to whether they will find their way into a story sometime . . . hard to say. But knowing me, they probably will.
So I'm kind of coasting here lately. Did you notice? Yeah. I'll settle into some new project soon enough, I figure.
Write Club update: A personalized note from Tor.com on a short story, with apologies for the lengthy response time (about 10.5 months).
Till next time . . .