Archive for June 11th, 2014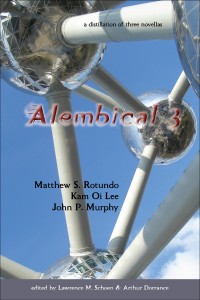 Hey, did I mention that Alembical 3, featuring my novella "From Earth I Have Arisen," and work by Kam Oi Lee and John P. Murphy, is now available from Paper Golem?
Well, it is!  Order your copy here, or from your online vendor of choice.
Current Music: "Music Man"--REO Speedwagon